tomfernandez28's Blog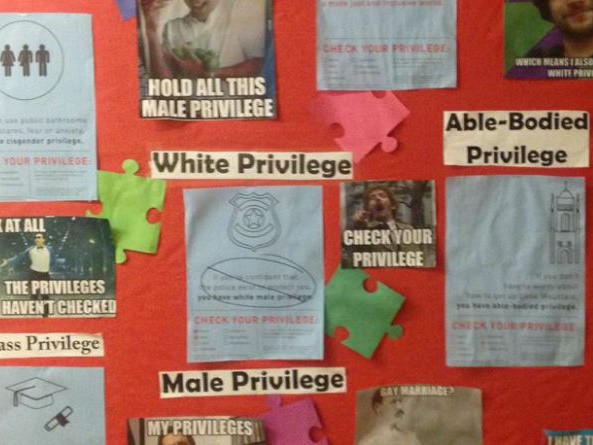 A prominently displayed bulletin board at Appalachian State University has been taken over by campus collectivists in an effort to encourage certain students to "check their privilege" during their daily walk to class.
The board is displayed in the Plemmons Student Union building, which ASU calls "the centerpiece of the Appalachian campus." The board contains various different posters that condemn white, male, cisgender, heterosexual, Christian, and able-bodied persons who are unaware of their inherent societal privilege.
This board isn't the first of it's kind at Appalachian State University. Just last year, students in the East Hall dormitory constructed a similar display that denounced students who belonged to certain demographic groups.
The bulletin board features fliers from a campaign started at the University of San Francisco which intended to draw attention to the perceived advantages that certain members of society inherently receive at birth. When I reported on…
View original post 275 more words