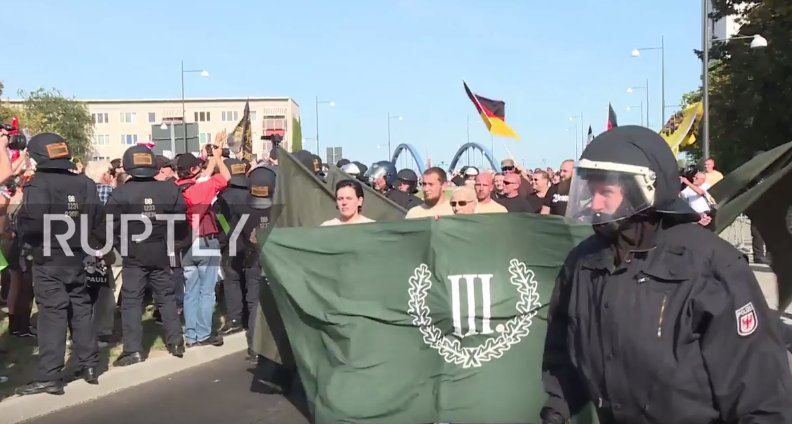 About 100 nationalists organized by the anti-immigration group "Frankfurt/Oder Defends Itself" held a demonstration on September 3, 2016, supported by nationalists from Der III Weg (The Third Way).
The march was calling for an end to the "asylum tide" (better translated as tidal wave of asylum seekers) & for the closing off of Germany's borders.
Although there was an antifa counter protest, riot police kept the two sides apart & there were no arrests or incidents of violence reported.