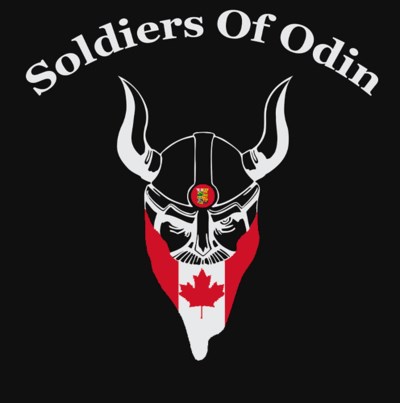 S.O.O. Quebec: Purging The Cucks, Increasing Patrols
In the early evening darkness, four figures huddled in the parking lot of a Quebec City arena, all wearing black sweatshirts emblazoned with a drawing of Odin, a Norse god of war.
One was a professional hunter, another a wood-factory worker. They stomped their boots in the cold, shared a cigarette or two, then set off to patrol the historic streets of the city, armed only with a flashlight and the belief they were protecting Quebecers from a vague but dangerous threat.
Leading the group that night was a 47-year-old father of four, Dave Tregget, who paints cars by day, but on evenings and weekends was in charge of the Quebec chapter of Soldiers of Odin.
"We are Canadians helping Canadians," said Tregget as he steered the group through Saint-Roch, a neighbourhood where urban renewal meets poverty in Quebec City.
"I want to…
View original post 660 more words